Build powerful
sidepanels
Unlock your productivity with tabOS — the essential browser extension for creating cloud-based desktops, tailored to your needs.


Create group(3 items)

⌘G
Discard(sleep) tabs

⌘D
Select all items

⌘A
Save to

⌘S
Close

Del
Try with one-click install. No sign-up. Free forever.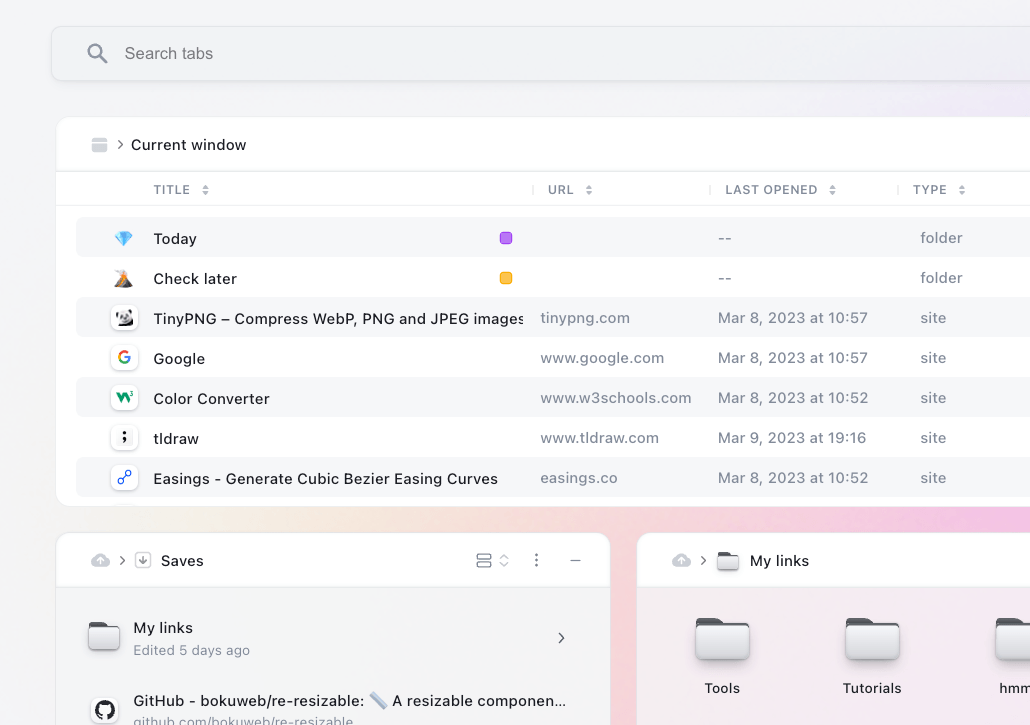 Manage tabs
Organize and focus
Open tabOS with a click and preview your tabs, arrange them, and create suitable tab groups. Discard tabs not being used and de-clutter your browser, all using familiar interactions for an effective workflow.

Drag to select

Right-click menu

Drag and drop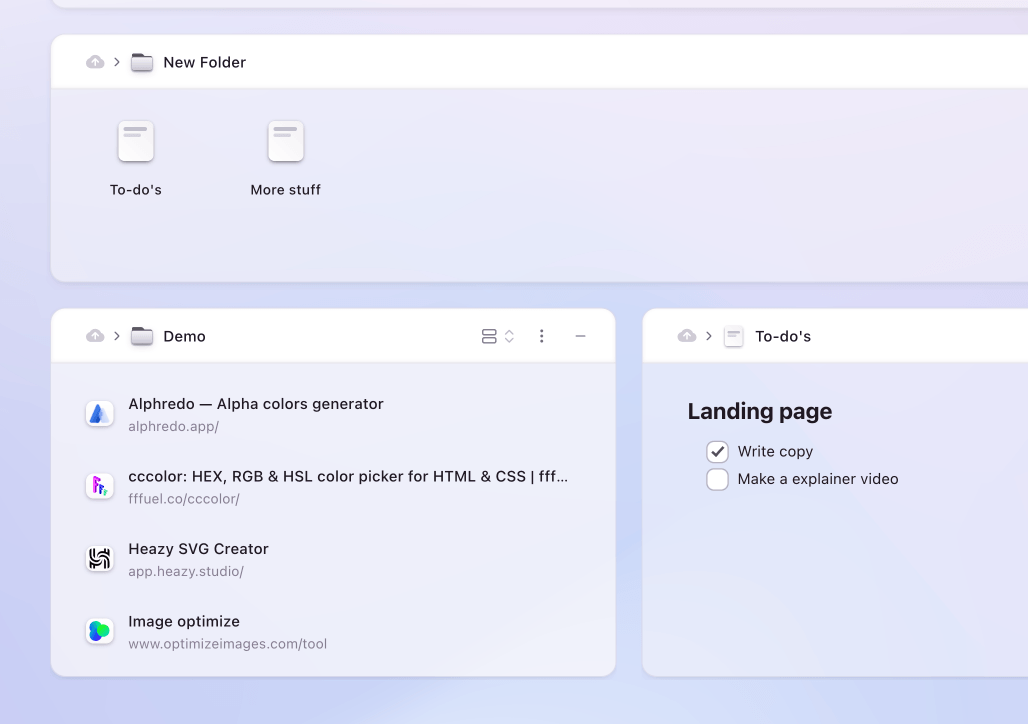 Cloud desktop
Create the perfect setup
Build out your desktop with your most used web apps and sites. Add to-do's and notes and reach it all with one click. Automatically sync your data to the cloud, share with your team and access it from anywhere.